Dismiss Notice
Factions Ruby, turned seven weeks old yesterday and it was incredible to see a new max concurrent playercount of 82!! and what's sad is the way we pvp is horrendous for a factions server and I'm embarassed it's turned this way. so I'm looking for your feedback ! ! !
What should we do to make pvping better?​
A)

Remove the ability to Stack armor
This is probably the best option to restore pvping, any current stacked armor will remain until brought out for battle.
B)

Add Golden Apple Cooldown
Gapple munchers will no longer be a thing.
Stacked armor will become pointless and pvp will be the same again.
** Comments are Enabled and the poll is open for 7 days **
​
Hey im Kitty, an actual cat moderator here on the forums.. and let's get rigghtttt into the newwwssss!!​
We have been hard at work trying to add some of your player suggestions as well as some other additions to game modes!
A message from Mouro:
I would like to let you guys know what I've been working on for the past few days:
http://kastia.net/stats/
You can show to your friends what are your kills on KitPVP even if offline. At the moment that's all it can do but we have more planned. And also there is a API for Kastia.
http://api.kastia.net/
There is no documentation yet. You can see a example here:
http://api.kastia.net/kitpvp/top/20
King of the Hill
King of the Hill now is scheduled everyday for 4PM PST // 7PM EST
Bring your Faction to the KoTH for unique team prizes!
Coinflip
We've added Coinflips! Challenge friends and players to a 50/50 coinflip!
Menu: /cf
Create: /cf create (amount) [heads/tails]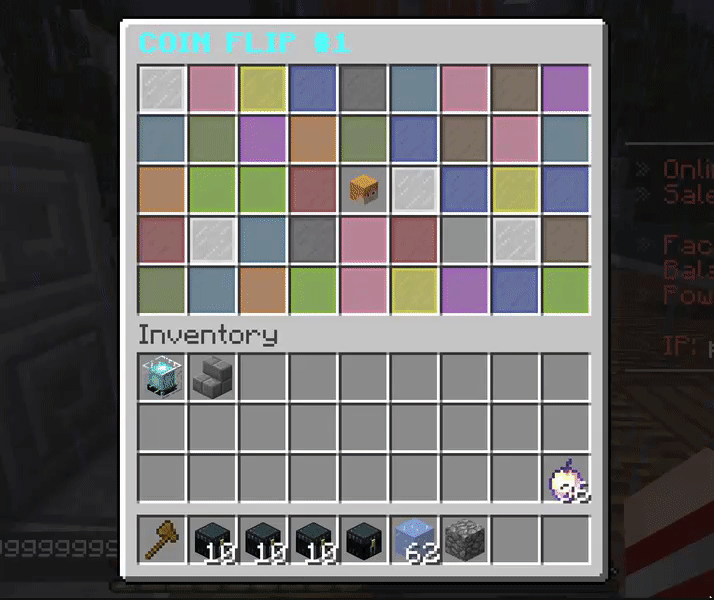 Hello Everyone!
As a lot of you may know Kastia was taken down for some updates. We opened the server again on Wednesday the 5th but due to more updates, any progress made on that date will be rolled back. We apologise for this inconvenience. We are still in the proccess of updating our scoreboard on Factions Ruby too.
So whats new?
Sell Wands
Sell wands is a plugin that allows you to sell items in a chest by clicking on it with the wand.
This saves a lot of time for people especially if you have a large faction and a large farm!
Here is a GIF of it in progress: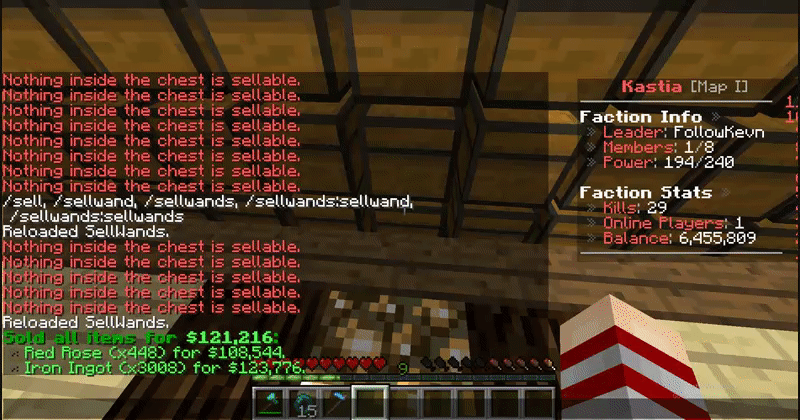 This feature is available for rank Royal and above on Factions Ruby. You can purchase ranks at this link!
Just use /sellwand in-game to get your very own wand!
King of The Hill
King of The Hill is a game mode where players/factions have to capture and hold an area for a specific amount of time. Once a player or faction wins, they will be granted a prize! The KoTH rewards are:
Tier 10 Money Pouch

Random Spawners

Random Gem Items
KoTH will make factions a bit more exciting and competitive for all!

Don't forget that you can purchase Knight for $24.99 and be able to beta test our awesome Parkour game-mode!
Already have Knight? Upgrade!